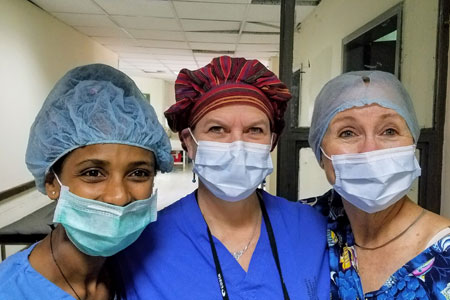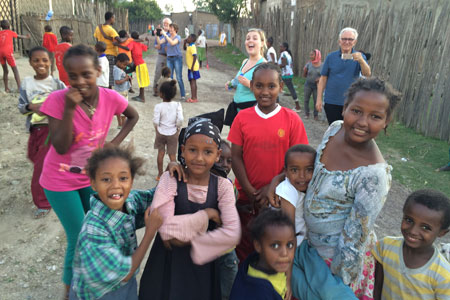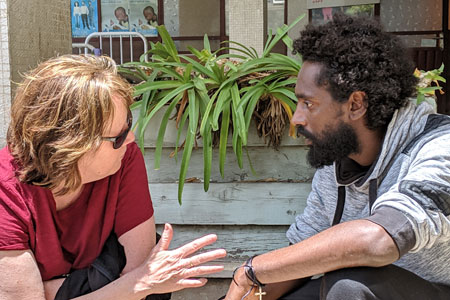 You can make a difference…
ReachAnother organizes international teams of medical and educational professionals who travel to the capital of Ethiopia, Addis Ababa, as well as to rural regions of Ethiopia. The teams travel annually to Ethiopia with the goal of teaching and helping improve healthcare and special education management processes, and provide free patient care.
Volunteers give from two to six weeks to teach and lecture, and provide lifesaving hands-on care. They are general surgeons, physical therapists, nurses, doctors, wound care specialists, and other medical and educational professionals.
The idea that "you can make a difference in the world" has never been more meaningful than when you volunteer with ReachAnother Foundation. Your humanitarian efforts, however grand or small, will reverberate through an Ethiopian community, and you will change a life forever.
Ways to Help
Reachanother's work would not be possible without our volunteers
Travel with us to Ethiopia
Volunteer and accompany Dr. Koning on his visits to Ethiopia. Specialists needed include physicians, nurses, aides, physical, therapists, among many others.
Become an Organizational Volunteer
Volunteers support ReachAnother in administration, marketing, web and graphic design, photography/videography, data management, grant proposal writing, newsletter editor and at our fund-raising events and annual gala.
"Volunteer with ReachAnother Foundation and let goodness fill the nooks and crannies of your soul. Volunteering brings health and happiness to countless people, and raises the spirit of all involved. While doing my little part, I feel that I receive much more than I can ever give. There is nothing better."