Leah Llewellyn (M.Phil African Studies)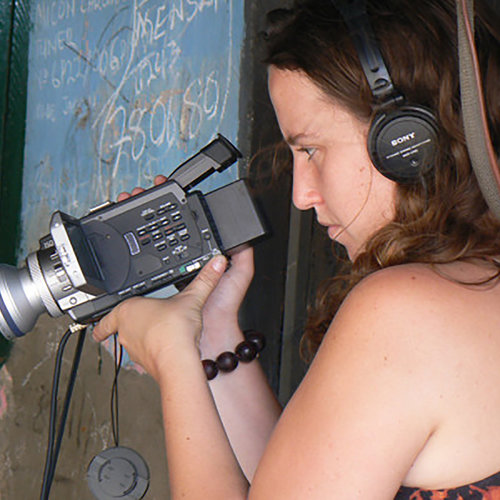 Videographer + Media Specialist
Leah is a freelance photojournalist, videographer and researcher. Her fields of interest include international politics, social anthropology, public health and the arts. Born in Formby, a small coastal town near Liverpool, England, Leah travelled and worked in Europe, Australia and Asia before settling in London where she developed her media skills in sound, cameras and editing whilst working 'on the road' for Sky News. During this time she also completed an undergraduate degree in Social Anthropology and Development Studies at the School for Oriental and African Studies (SOAS).
In 2010 Leah visited Ethiopia for the first time to undertake six months of field research into the Ethiopian Social Circus Movement as part of her Research Masters degree at the African Studies Centre, Leiden University, Netherlands. This was the foundation of her thesis on politics and performance in Ethiopia and the catalyst for her journey with ReachAnother beginning in 2015. Founders Dr. Koning and Patricia O'Neil got in touch with Leah after discovering her publication, they were particularly interested in how it highlighted the creative ways public health messages are communicated in Ethiopia. They instantly connected and she has been part of the ReachAnother family ever since.
With ReachAnother, Leah has re-visited Ethiopia several times and contributes to the vital work of the charity. She creates training videos for local doctors, midwives and families, fund-raising films and promotional archive photography for the Foundation. She works with translators to develop scripts in English, Amharic and Dutch and thrives on collaboration with a growing ReachAnother media team.
Leah runs her own production company (Memorabeleah) creating documentary, promotional and archive material for performing artists in the UK and abroad, campaigns and public health films for Manchester City Council and photography and film projects with Manchester community groups, Afrocats and Community Arts North West (CAN). Leah has a new publication about the history of Circus in Ethiopia coming out soon (Oxford University Press).
Leah is driven by an innate sense of social justice and a passion for creative communication. She is inspired by and dedicated to the work she does with ReachAnother and is very proud to be part of this special team. Leah lives in Manchester with her husband Masresha Getahun Wondmu raising their young family.