Chloe Honaker-Richon
John received his BS, MS and PhD degrees in Physics from Georgia Institute of Technology, and has received multiple awards for his research there, at SRI, and at UO. He is a Fellow of the American Physical Society and the AAAs, is listed in Who's Who in Frontier Science and Technology, in America, and in the World. He has participated at the National and International level in numerous scientific and educational committees and activities. At the local level, he has participated in a number of research, economic development, and arts related initiatives.
Dr. Moseley retired in 2006. He and his wife, Susan, live in Eugene, OR.
John has participated in visits to Ethiopia as a volunteer member of the ReachAnother Foundation team 2015 and 2017.
Communications + Engagement Coordinator
Ashley Hooper
Ashley has lived in Bend, OR since 2018, moving west from Raleigh, North Carolina. She found ReachAnother through a happy accident while researching volunteer opportunities with international nonprofits in Central Oregon. After connecting with ReachAnother's Founder and Medical Director, Dr. Marinus Koning, she began supporting ReachAnother through grant research and communications work. She was thrilled to receive an official invitation to join the team in February 2020. Her main responsibilities include developing and executing strategic communication plans for high-priority projects that support ReachAnother's work to increase medical capacity in Ethiopia and coordinating communication efforts through social media platforms, website development, media relations, and outreach events. She is passionate about ReachAnother's partnership-focused approach through local collaboration, which has moved the needle on neural tube defects in Ethiopia—truly making a difference in the lives of thousands of children and their families.
In addition to Ashley's role at ReachAnother, she also serves as the Community Outreach Specialist for the Central Oregon Intergovernmental Council (COIC), where she builds trust and cultivates long-lasting relationships with community partners to ensure public support for critical transit improvements in Central Oregon. Prior to joining the staff at COIC, Ashley worked for a regional transit agency in Durham, NC, where she was responsible for community engagement on behalf of a $2.3 billion transit plan in one of the fastest-growing counties in the nation. She is also a board member for Commute Options, a local nonprofit that promotes and encourages active transportation, and she serves as a program committee member for the City Club of Central Oregon, which creates community conversation about timely topics through monthly forums. In her spare time, she loves to hike with her partner and their boxer-mix pup, ski, camp, and float the river.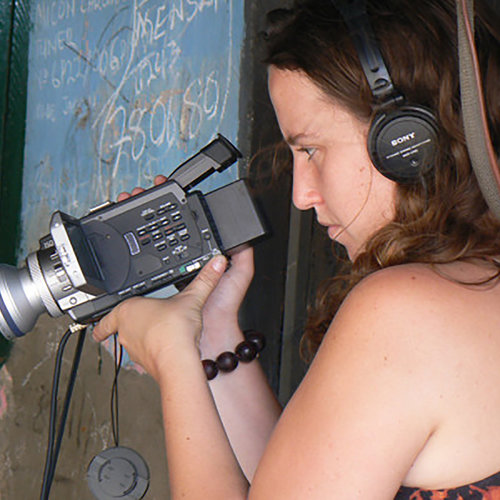 Videographer + Media Specialist
Leah Llewellyn
Leah is a freelance video journalist with a background in mainstream media. She is currently working in Ethiopia and internationally with ReachAnother Foundation, to document their work with children with hydrocephalus and spina bifida, and to produce fundraising and training films for medical professionals and other interested parties.
In the UK, Leah runs her own company, Memorabeleah, which supports individuals to preserve their family histories and assists in building bridges with elderly relatives suffering from memory loss.
Additionally, Leah has recently produced a series of oral histories by the Congolese Diaspora in Manchester for the national archives and a documentary film Lisapo: A Living Archive.