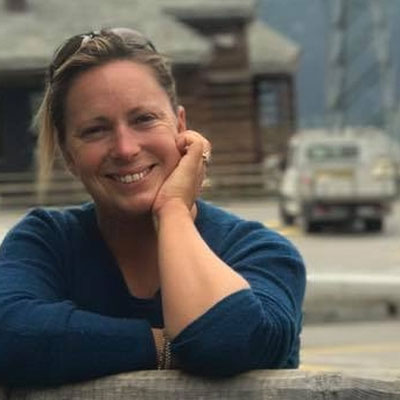 Chloe moved to Bend from France in 2000 to get married to her wonderful husband. An internship at the High Desert Museum opened her eyes to the nonprofit world. She then realized that she wanted to use her newly acquired marketing degree to help improve people's lives, protect our environment and overall make the world a better place. She never looked back and has been incredibly fortunate to work for various local nonprofit organizations for the past 20 years. This work has fed her soul and created deep ties to the Central Oregon community.
In 2016, Chloe was lucky to be hired as ReachAnother Foundation's first employee. Every day she is inspired by the vision of the ReachAnother team and the dedication of Ethiopian partners. It fuels her belief that every human has a right to basic health care and her hope for a more just and fairer world.
'Knowing that my work plays a small part in changing lives for the better, protecting our beautiful planet or encouraging philanthropy for the greater good is incredibly fulfilling on a professional and personal level'.